Explore Fellowships
Lead teacher training in one of 11 countries
watch video
FELLOW ROLE
Co-facilitate teacher training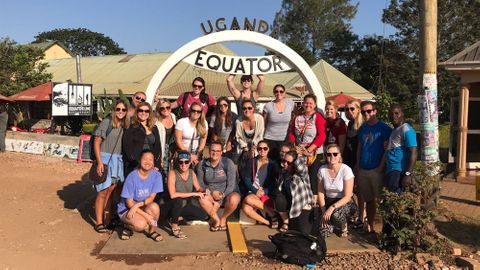 Be part of a team
You'll be one of 25 passionate educators trained and equipped as an LRTT Fellow.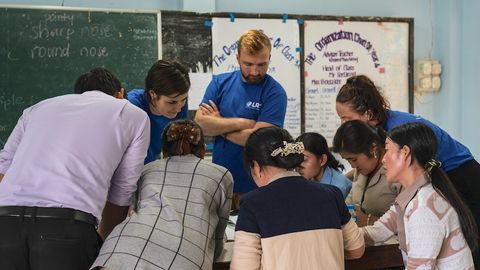 Leading workshops
Working together, you will co-design and run training days to empower and up-skill teachers.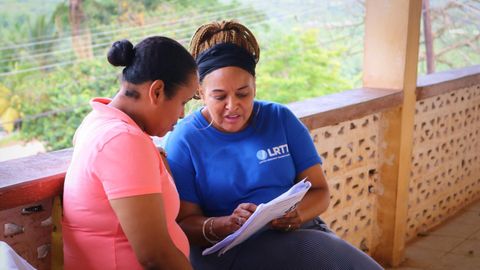 Coaching in schools
You'll support four teachers by observing, giving feedback, by practising strategies together.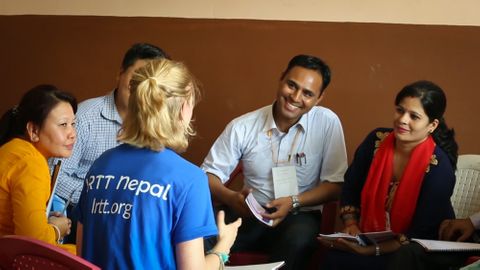 Catalysing progress
By championing peer support and contributing to a culture of getting better every day.
IMPACT ON YOU
Grow as a teacher and a leader
Teachers who join our Fellowships experience a new education context and are trained as instructional coaches. As well as building new skills, Fellows become more confident as teachers and develop as leaders.
Read more about our impact
93%

of teachers say they now feel more confident in their teaching skills.
93%

of teachers say they feel more valued as a teacher after LRTT training.
95%

of teachers say that LRTT has a very positive impact on their community.
How does it work during a Fellowship?
In joining an LRTT Fellowship you become a member of Inspiring Teachers. A global community of educators committed to using teaching for impact.
Once you've confirmed your place on a Fellowship team you'll have access to a range of resources to prepare you for your role as a Fellow and help you get ready for your travelling experience, too. All pre-Fellowship training is designed to fit around your regular teaching schedule and can all be done at your own pace.
Our partners provide accommodation to teachers participating in our programs. Details about where teams stay can be found on each project page.
From the moment you land in your Fellowship country, our team will be there to meet you and transfer you from the airport to the group accommodation. From here, all your in-country transport is included. Depending on which Fellowship you join, this will either be private buses, tuk-tuks, or safari vans.
Meals are provided throughout our programs for Fellows and on workshop days for local teachers participating. You'll get to try new foods and flavours.
Our Fellowship teams are led by a team of qualified teachers with a range of leadership experience and prior participation in our Fellowships. Your Team Leaders will be available to support you in the lead up to your Fellowship and 24⁄7 during your in-country experience.
On completion of your LRTT Fellowship, you'll be awarded a certificate confirming your participation of 100 hours of teacher development. Because of this, many of our Fellows receive support from their schools to join a Fellowship.