GLOBAL REACH
11 Countries.
5000 Teachers.
Since 2012, more than 2000 LRTT Fellows from around the world have joined LRTT, leading cross-border teacher development for 5000 teachers across 11 countries, and we're just getting started.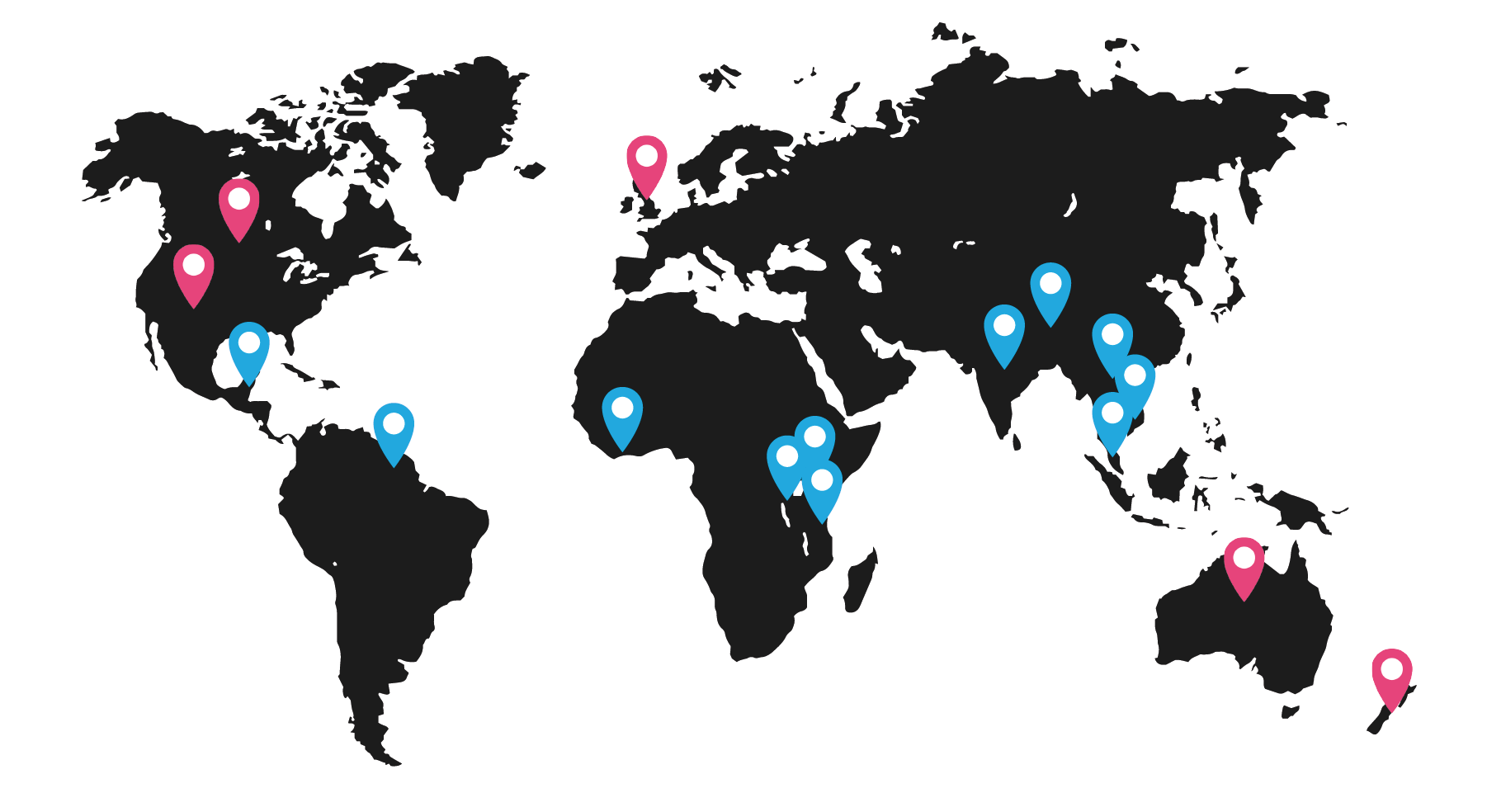 93%

of teachers say they now feel more confident in their teaching skills.
93%

of teachers say they feel more valued as a teacher after LRTT training.
95%

of teachers say that LRTT has a positive impact on their community.
Classroom teachers show progress against their goals
Teachers gained in self efficacy across all three areas assessed. Data collected before and after their training shows that classroom teachers show significant progress against their goals in recognised measures.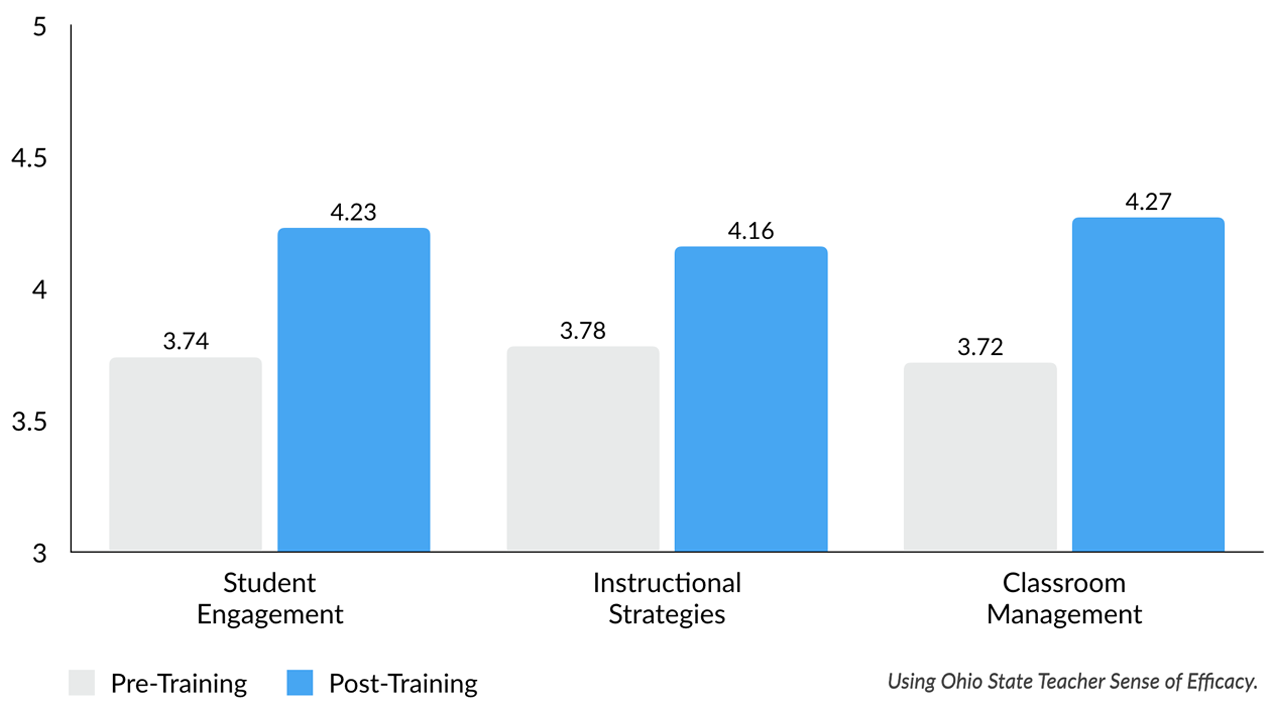 "LRTT has provided me with new skills and ideas that have given me greater awareness of the progress of my pupils."
Gideon, Ugandan Primary Teacher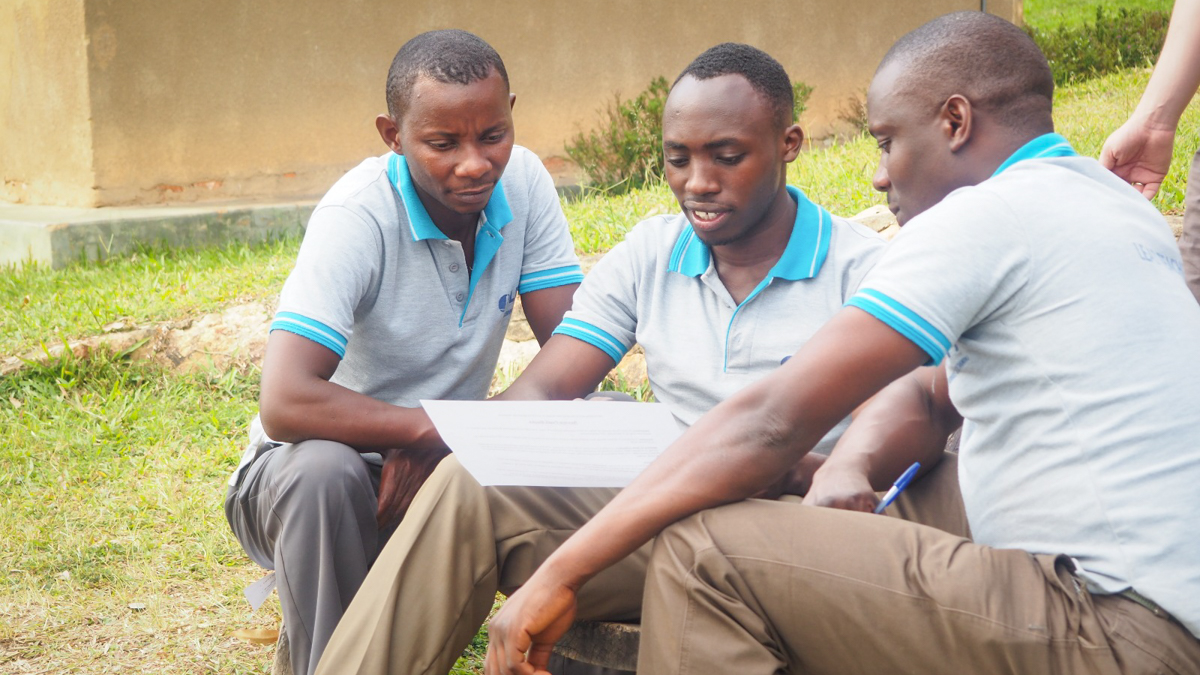 PARTNER IMPACT
Partner Education Development
Supporting locally-led development organisations to achieve their goals.
Watch Video
100%

of our partners would recommend partnering with LRTT to other education development organizations.
88%

of our partners say that LRTT provides an effective professional development opportunity for teachers.
100%

of our partners say that the LRTT course and training materials are relevant for the teachers we work with.
"Partnering with LRTT helps us work towards our long term education goals."
Zahirah Zulkifly, Senior Partnership Development Manager
Teach for Malaysia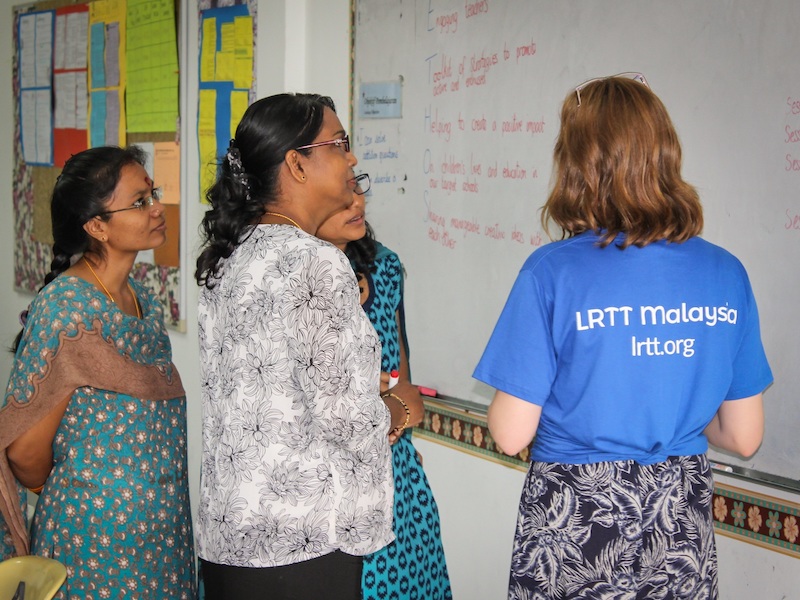 FELLOW IMPACT
Teaching & Leadership Development
Fellows become more engaged and grow as educators.
Watch Video
93%

of Fellows feel more confident in their teaching
95%

of Fellows say they feel more connected to global education.
88%

of Fellows say they returned to their school more passionate about education. 
Our Fellows are improving as teachers and growing as leaders.
After participating on an LRTT Fellowship, Fellows make significant gains in self efficacy. The graph shows Fellows make statistically significant gains in three areas of teaching, as assessed using the Ohio State Teacher Sense of Efficacy survey.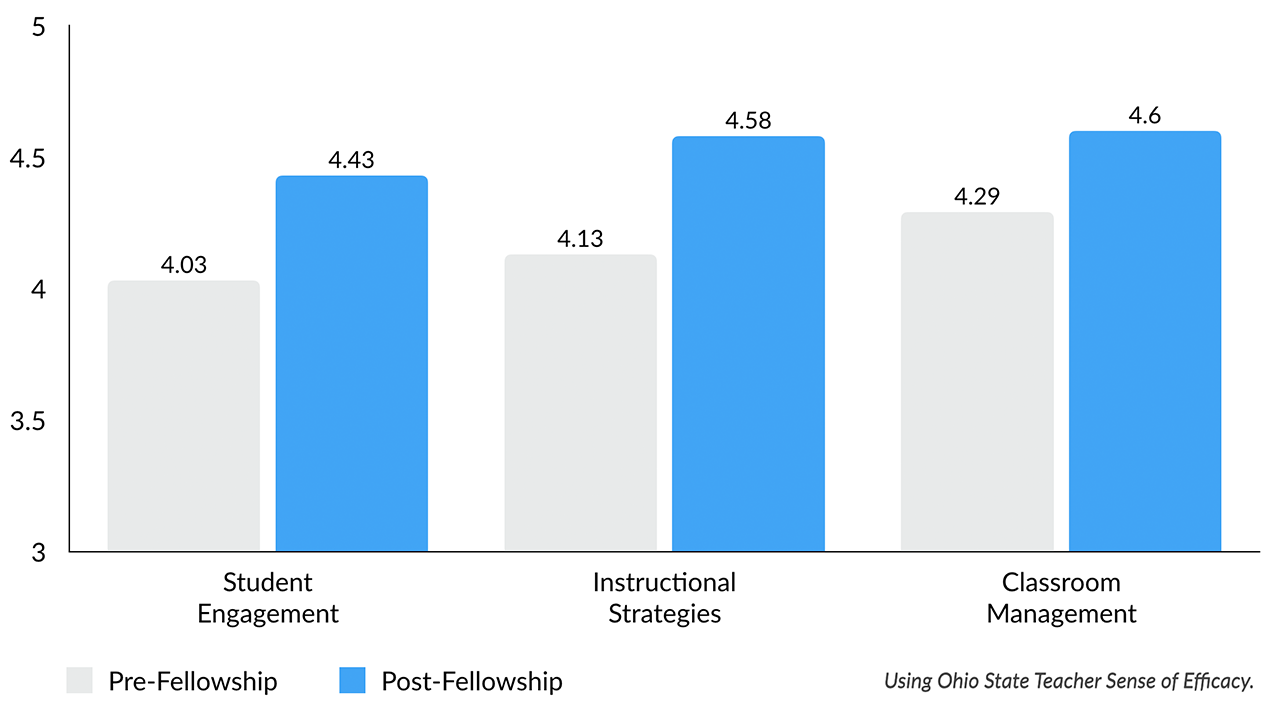 "Without doubt, my most valuable professional development to date."
Sam, Fellow
LRTT Tanzania